Museum Neue Residenz / "Belvedere Salzburg"
The task is to build exhibition spaces for the "Belvedere Salzburg" in the Museum Neue Residenz, in the center of the UNESCO World Heritage Site and the listed palace, and to design the courtyard as a public open space. The project accomplishes this by relocating the box office foyer, and directly linking this space to the new grand staircase. By exposing the historic staircase space, a new focal point is created, with a fluid path to the exhibition spaces below the courtyard. The courtyard will be a reminder of the site's history as a garden site. We propose to design the courtyard in the style of a cloister, where movement, tranquility, space and nature merge.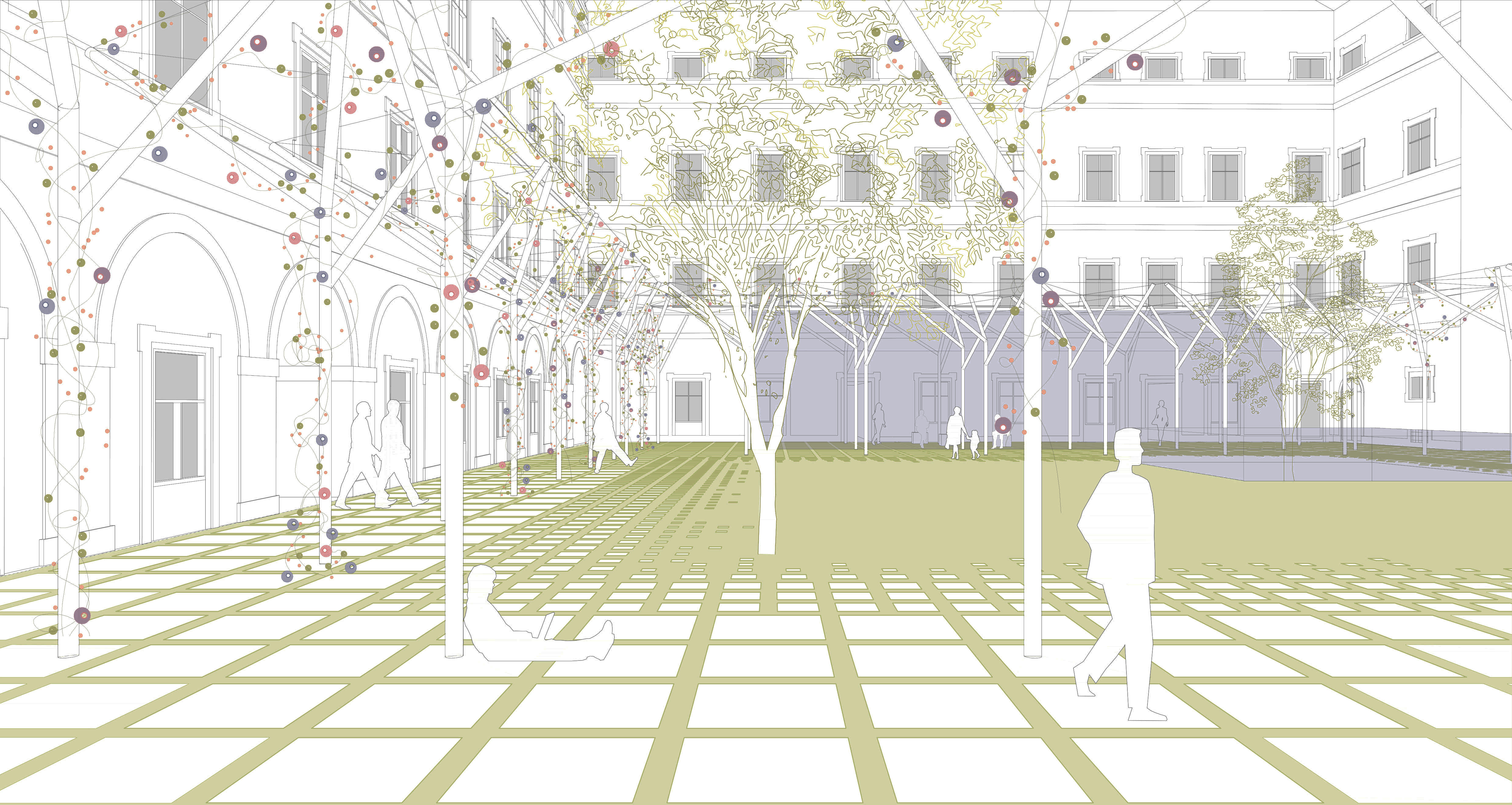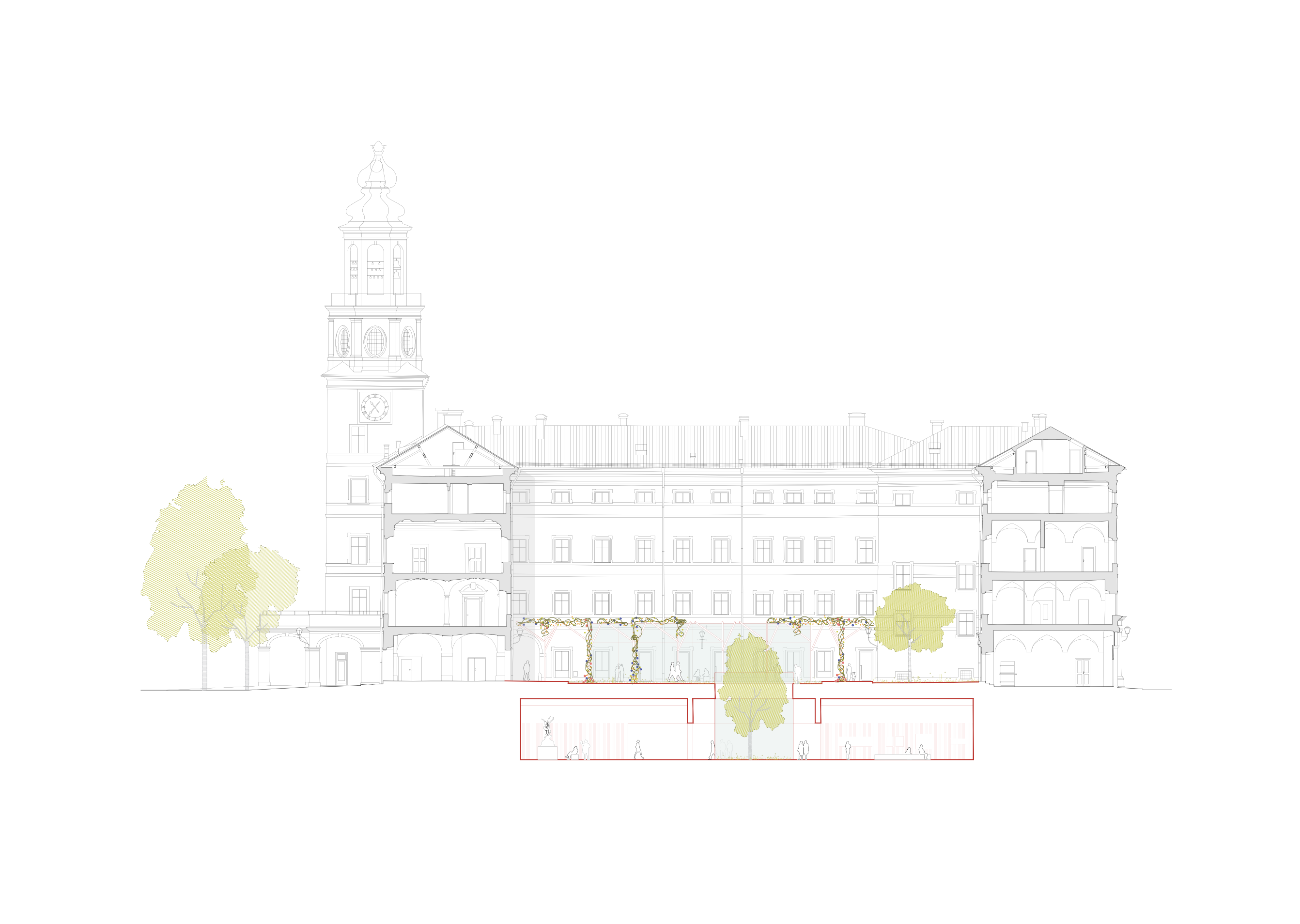 The square layout of the traditional cloister will be maintained, but instead of a fountain, an atrium will be added to connect the new museum spaces with the outdoor space and provide natural light. To provide shelter and planting, artificial trees will be placed along the courtyard, reminiscent of the rose gardens of the historic palaces. This new garden will be used both by people who use the courtyard as a shortcut and by those who want to sit down and enjoy the surroundings.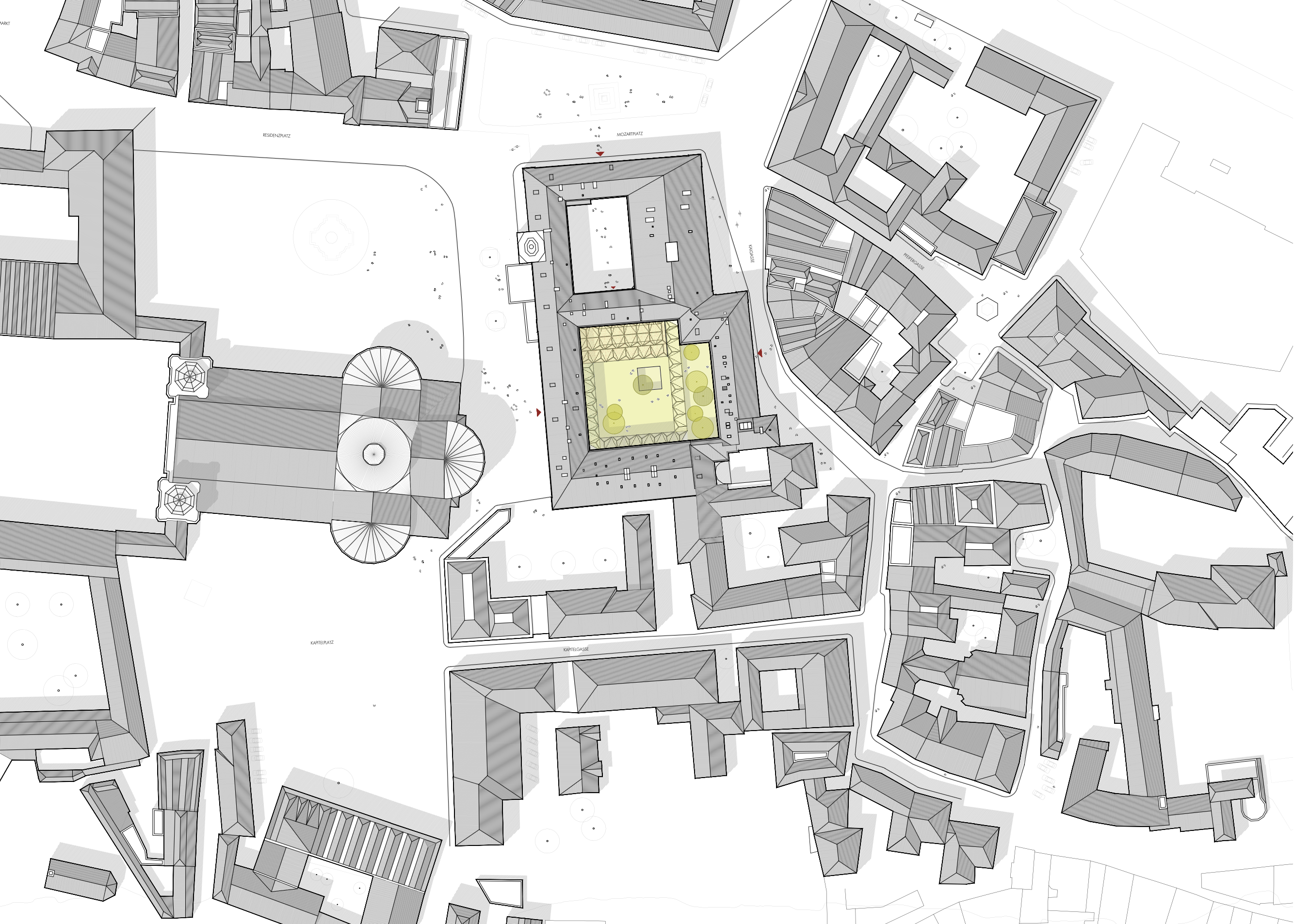 Museum Neue Residenz / "Belvedere Salzburg", restricted competition, in joint venture with Nieto Sobejano Arquitectos, Berlin
Awarded by: Salzburg Museum GmbH and Land Salzburg