CLIENT:
British Council Austria
Invited competition,
1. prize
FLEXIBILITY AND IDENTITY
The architectural concept for the conversion of a former branch bank into the new Info Centre of the British Council in Vienna is based on the creation of open, translucent space and a flexible ground plan. Depth is apparent even from the outside on the street, where one can view the entire space as far as the garden on the other side of the building. An impressive, generous and varied atmosphere was achieved by lining up different zones.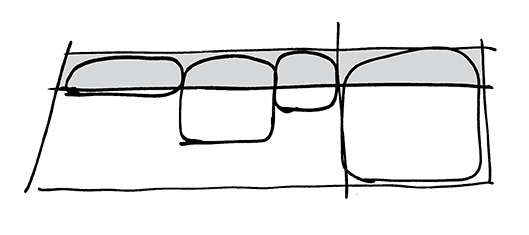 Different Zones create different Atmosphere

A main path as a continuous element runs at ground level through the four zones of the Info Centre. The Virtual Zone right at the start offers Internet access via six terminals. Fast information that can be accessed independently by every visitor without having to contact the Info Centre staff directly. The interface to the next area is the reception desk.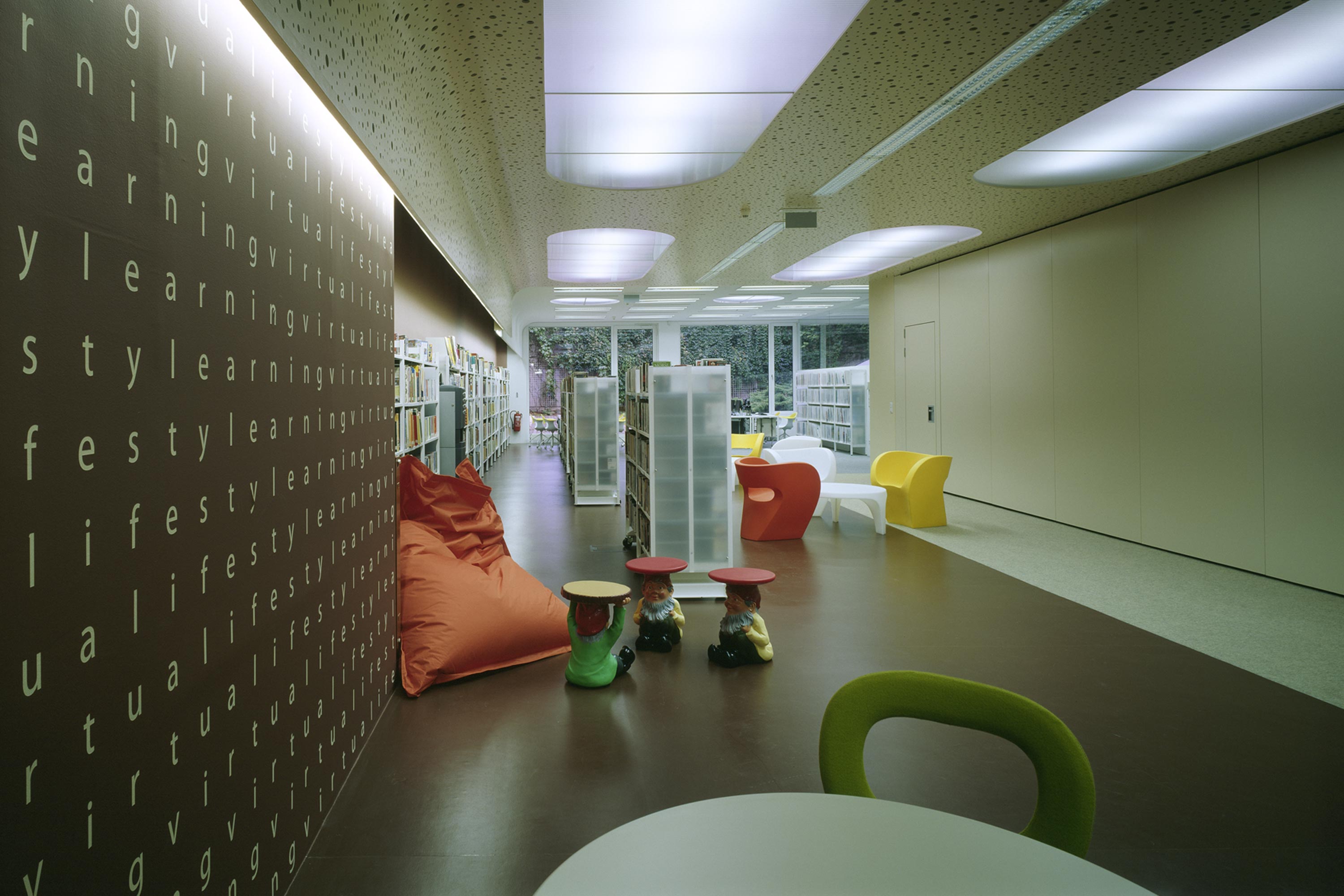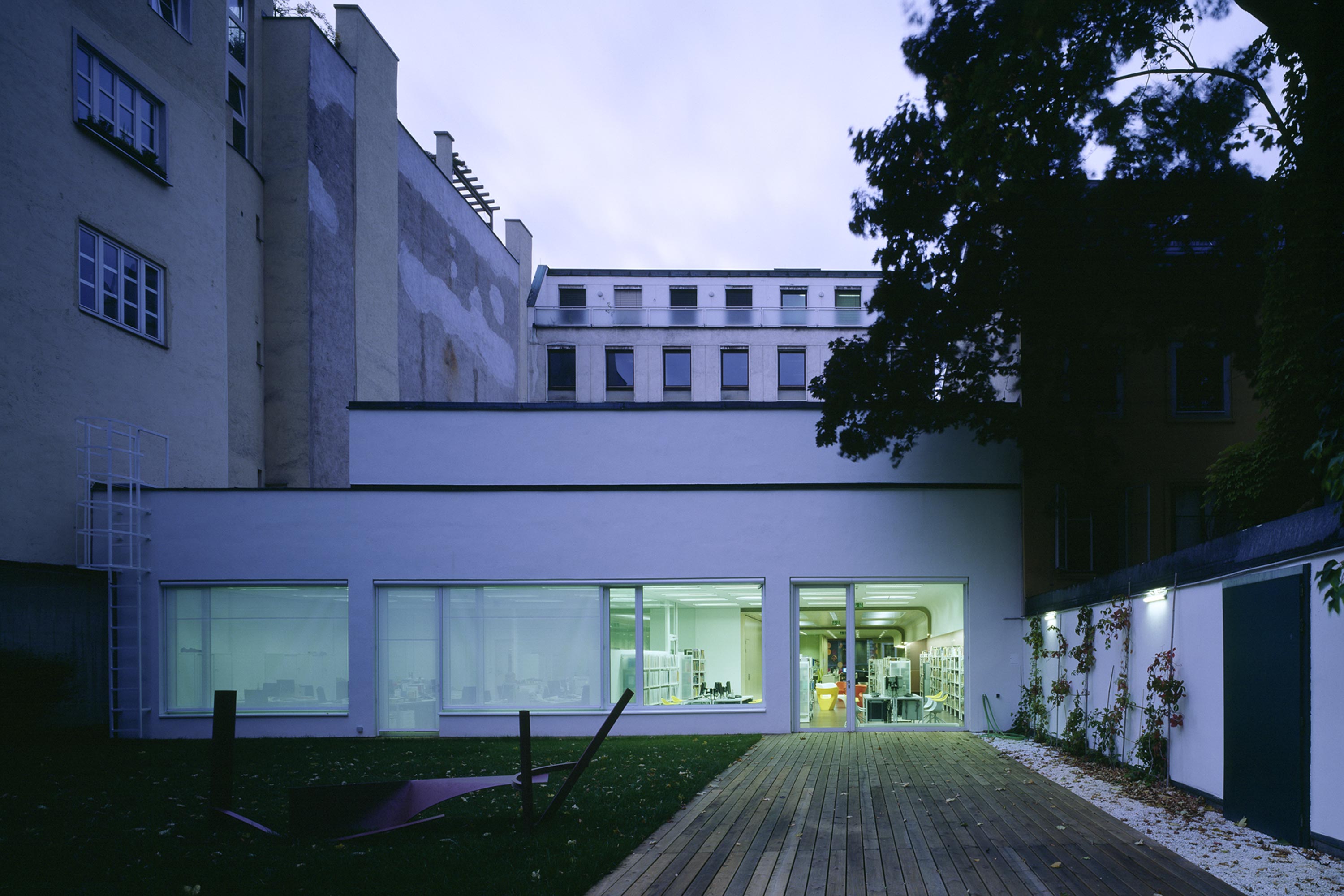 The Lifestyle Zone is the heart of the Info Centre, where the space fans out. This is where the Library is located and comfortable seating invites you to linger. A multifunctional room is available for larger events. Afterwards you enter the Learning Zone, where a study area with a view of the garden is located. Visual contact to the office area with its team offices is desired.
It is an English garden accessible at the end of a long room with a well-kept lawn, graveled area and the sculpture "Pink Stack", by the British artist Anthony Caro.
BRITISH COUNCIL
AUSTRIA
FACTS
CONSULTANTS
Landscape architects:
Lindle+Bukor, Vienna
Structural consultant:
Kollitsch und Stanek, Vienna
Building services:
DIE HAUSTECHNIKER, Jennersdorf
Construction physics:
iC-consulenten, Vienna
Fire protection:
Alexander Kunz, Maria Enzersdorf
BUILDING DATA
Usable area:
460 m² 
Garden:
310 m²