Adidas World of Sports
- offices West
Client: Adidas AG,
Herzogenaurach
Invited Competition,
Purchase
Step in the direction of new ways of working
The design for the adidas World of Sports "Standort West" represents a decisive step in the direction of new ways of working. These are characterised by terms such as networking and mobility. Conventional hierarchies make way for open systems. Communication and the exchange of ideas become central values.
This design defined the floor plans as "bays" or "fields" within which various functions and requirements can lead to a variety of spatial configurations. In following this approach the design makes use of a generous square constructional grid of 9 x 9 metres, which is non-directional and offers sufficient room to be used freely. The facades with the cuts and atria emphasise unobstructed views and visual communication between the different areas of the building and the neighbouring clusters.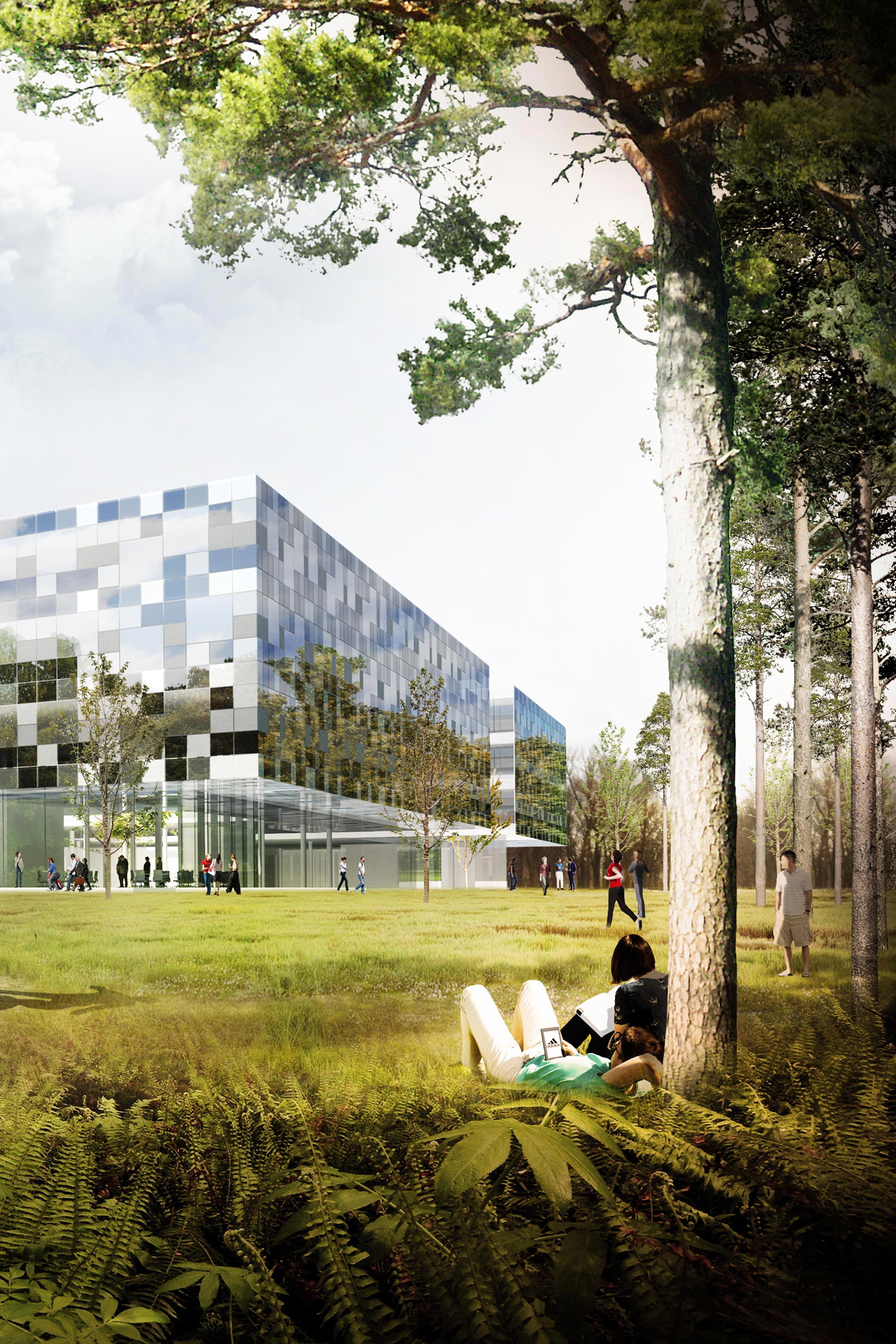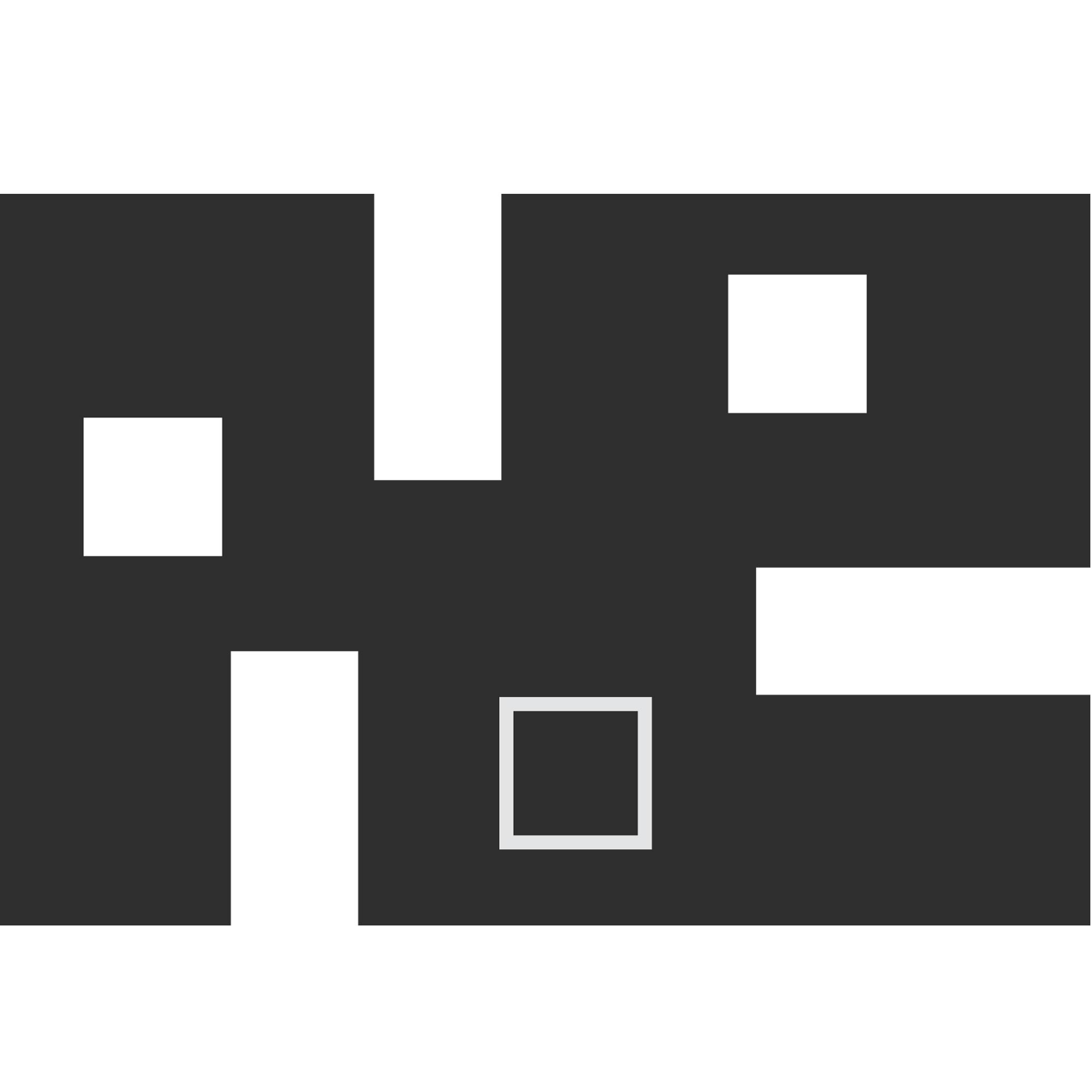 Offices West with clear distinction to open functions
The building form that hovers above the slope allows the landscape to flow beneath it. Consequently, the ground floor that houses the communication facilities seems like a continuation of the outdoor space. Gentle terracing allows subordinate areas to be accommodated in the slope and a clear distinction to be drawn to the open functions. The plinth is also built up as a "field" with a free arrangement of areas and functions. Glazed conference rooms are surrounded by open areas for working and sitting, while terraces and seating in front of the building enable meetings to be continued outdoors. The character and quality of the surrounding park, shaped by the existing mature trees, is taken up and continued in the entrance areas as a "walking forest".
ADIDAS WORLD
OF SPORTS - OFFICES WEST