CLIENT: WH Arena
Projektentwicklung GmbH
OPEN COMPETITION,
2. Prize
The design concept for the WH Arena combines two seemingly contradictory goals - to create a landmark with supraregional appeal and at the same time to develop a special urban quality and to embed the arena integratively in its surroundings.
The arena develops its effect not only from its volume, but from its openings. The incisions and cutbacks on the building establish precise references to the site and the surroundings.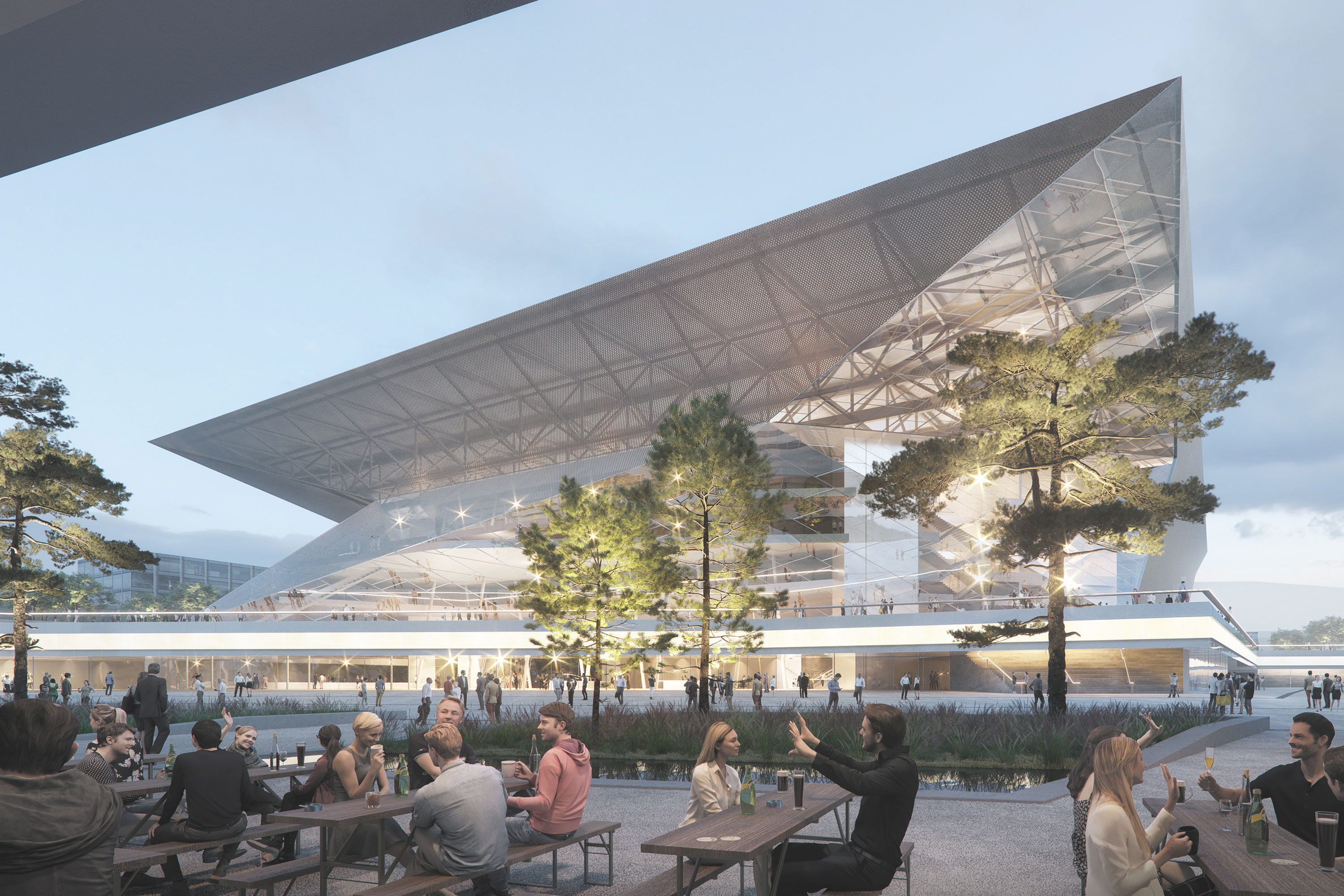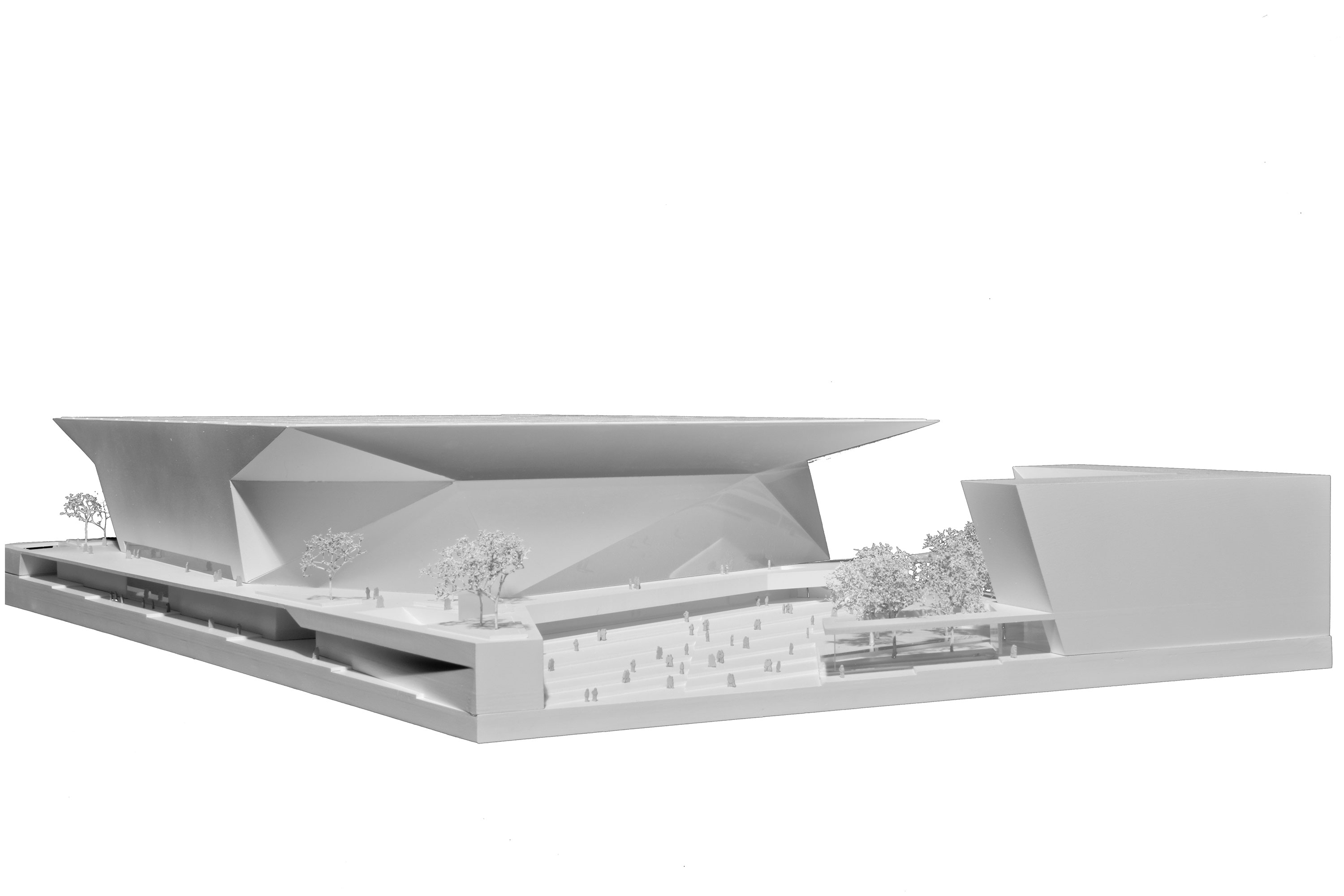 The wide deck of the roof forms four edges that draw a distinctive figure in the urban space. The projecting roof platform is clearly visible from every perspective. In their formal radicalness, the edges make reference to the surrounding area. Despite being clearly coded as an event venue, the form stands out from currently common large hall typologies, and creates a landmark.
The function of the roof as a solar power plant in the city gives the structure a special significance in terms of sustainability and for the benefit of the general public.