CLIENT: PH35 real
estate, VIENNA
INVITED COMPETITION,
1. Prize
Villa with reference to nature and individuality
The unique villa PH35 is a house for sociable individualists. A house for urban people with a strong connection to nature. The villa PH35 is situated on a south-facing slope, right on the hill between Neustift am Walde in the north and Pötzleinsdorf in the south. A panoramic view over downtown Vienna and the Danube valley spreads out in front of the villa. The northern side is magnificently framed by the Viennese hills.
The villa is accessed directly from the Pötzleinsdorfer Höhe. An elegant walk leads pedestrians and bicycles to the small entrance lobby with a staircase and an elevator to all flats. Clearly separated, the access to the car parking basement is integrated into the sloping landscape.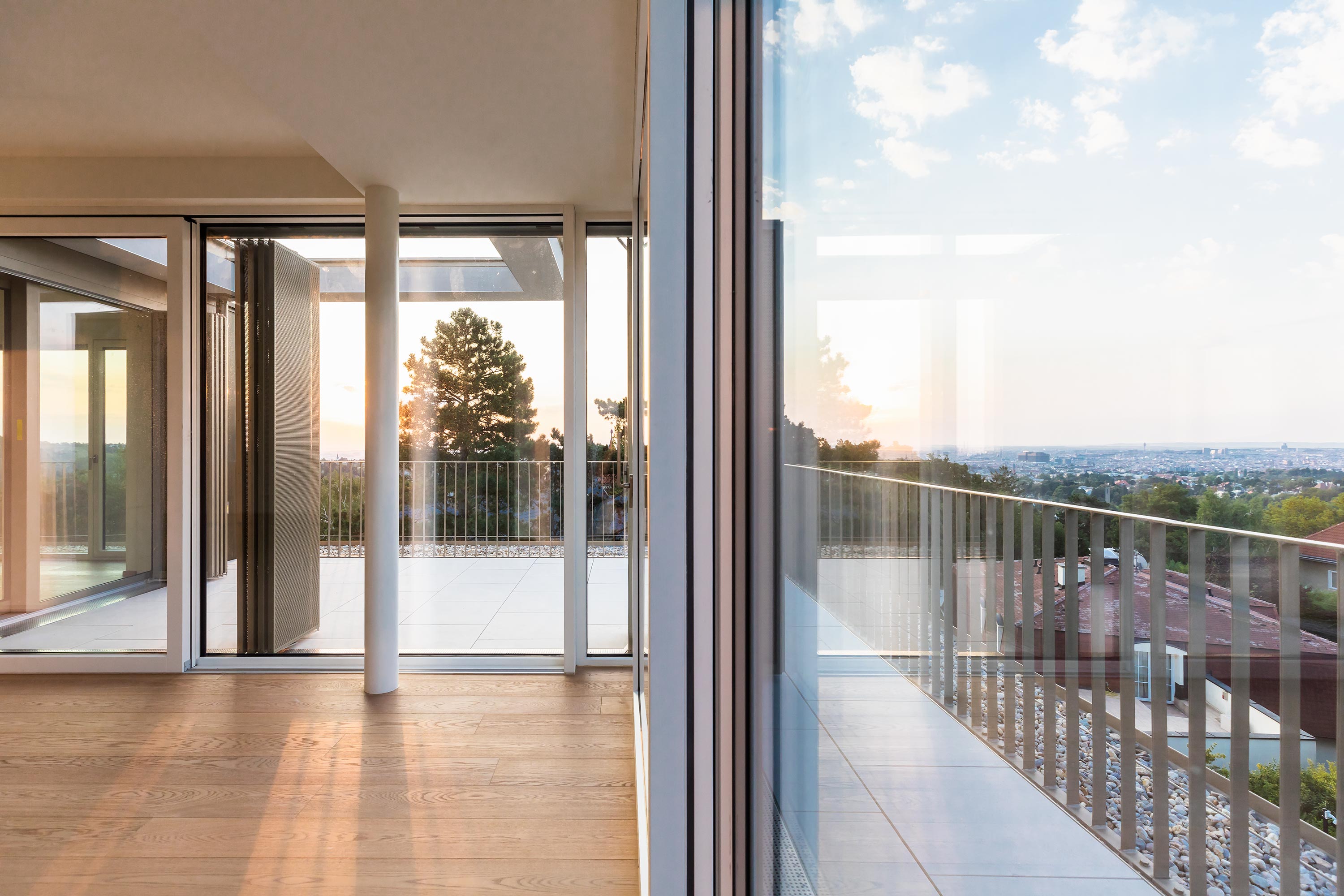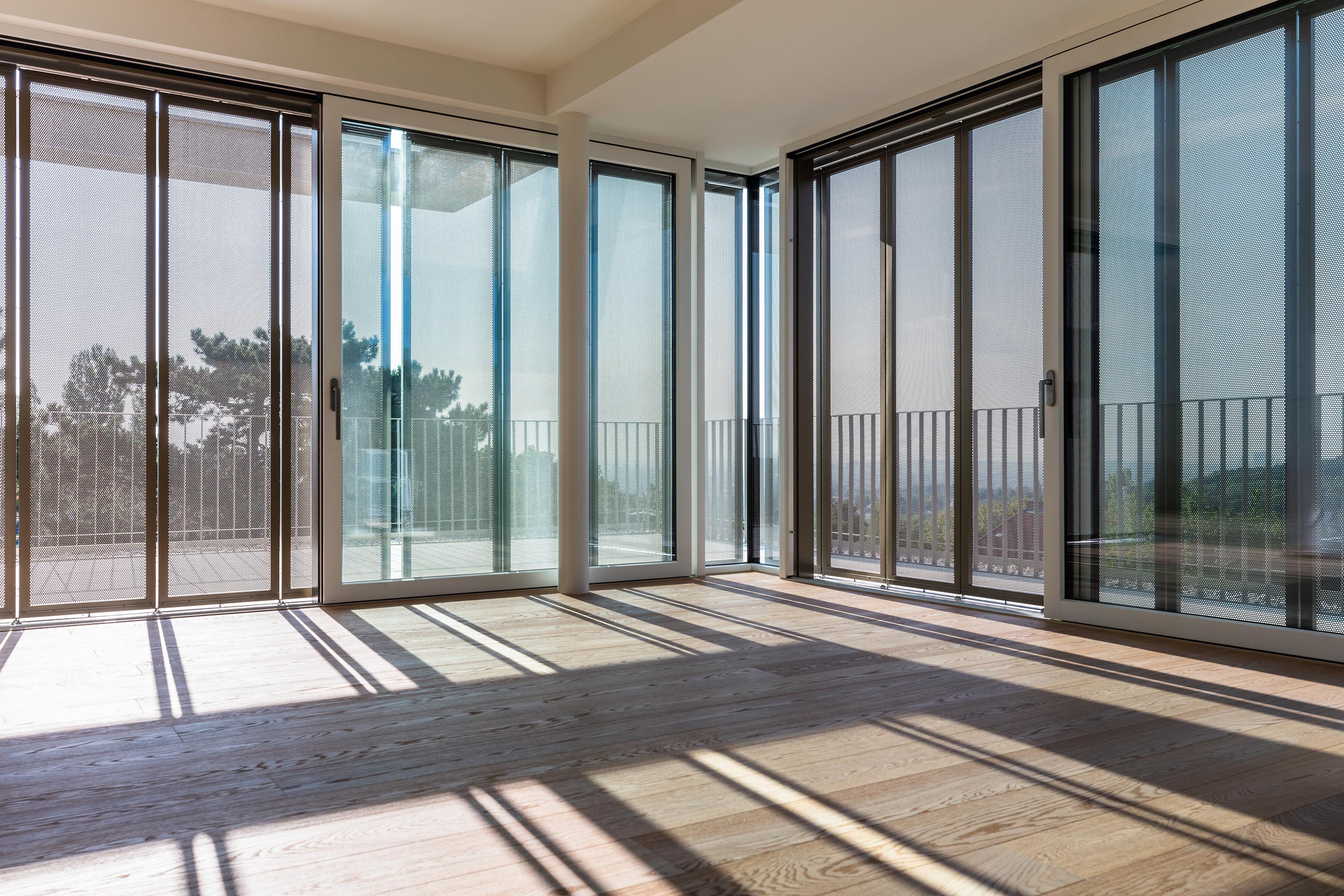 Architecture in a special location
The architecture of the house responds to its special location at the transition from urban space to open landscape with clear references. The architecturally contemporary interpretation of the villa type with four to five exclusive apartment units follows modern principles. The  balconies and terraces create a flowing connection between the living spaces inside and the private open spaces outside. Generous glazing brings maximum daylight and the impressive panorama of the landscape deep into the living areas. At the same time, the balanced relationship between glazing and protective wall surfaces also ensures a sufficiently intimate character of the living spaces and guarantees a high degree of usability.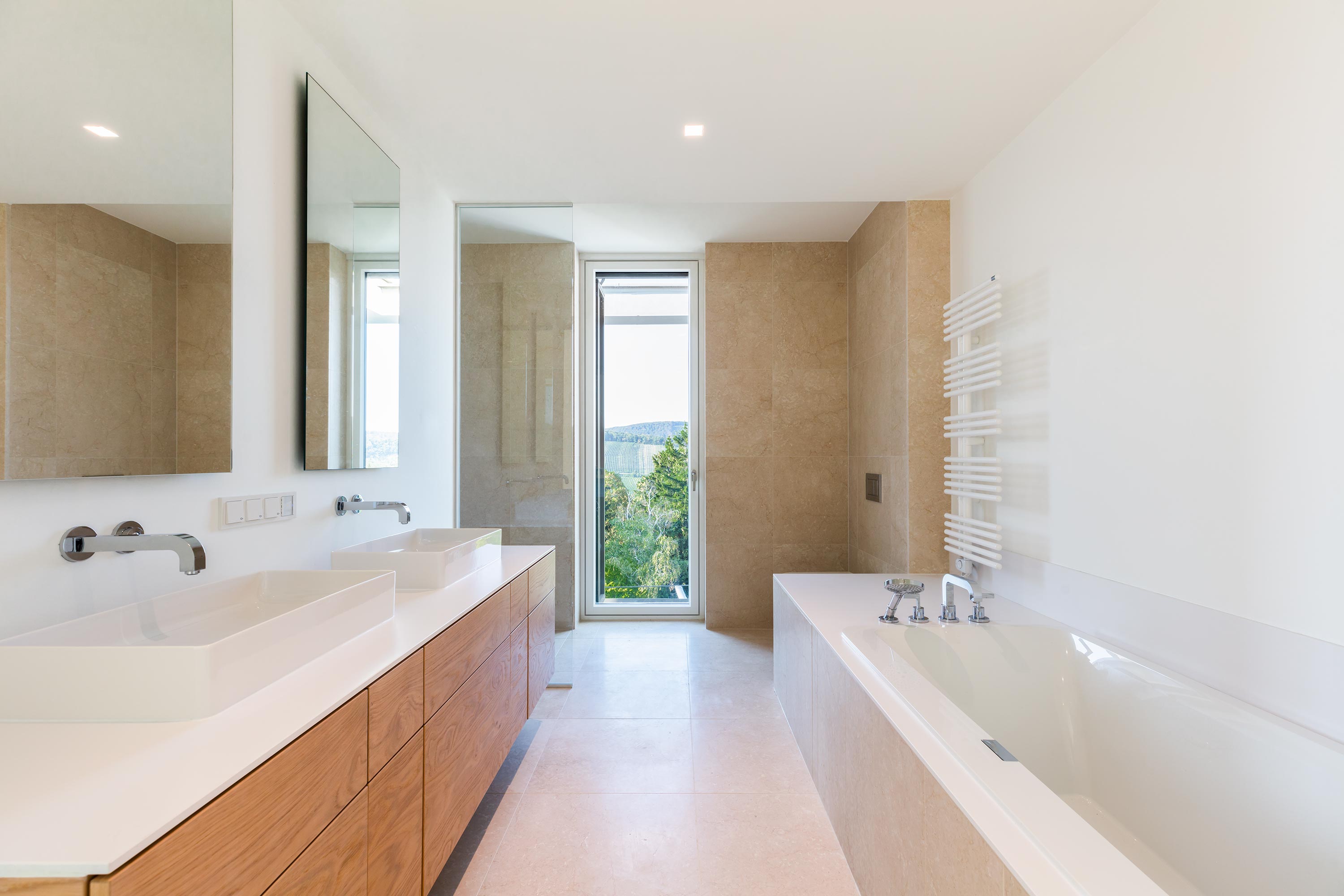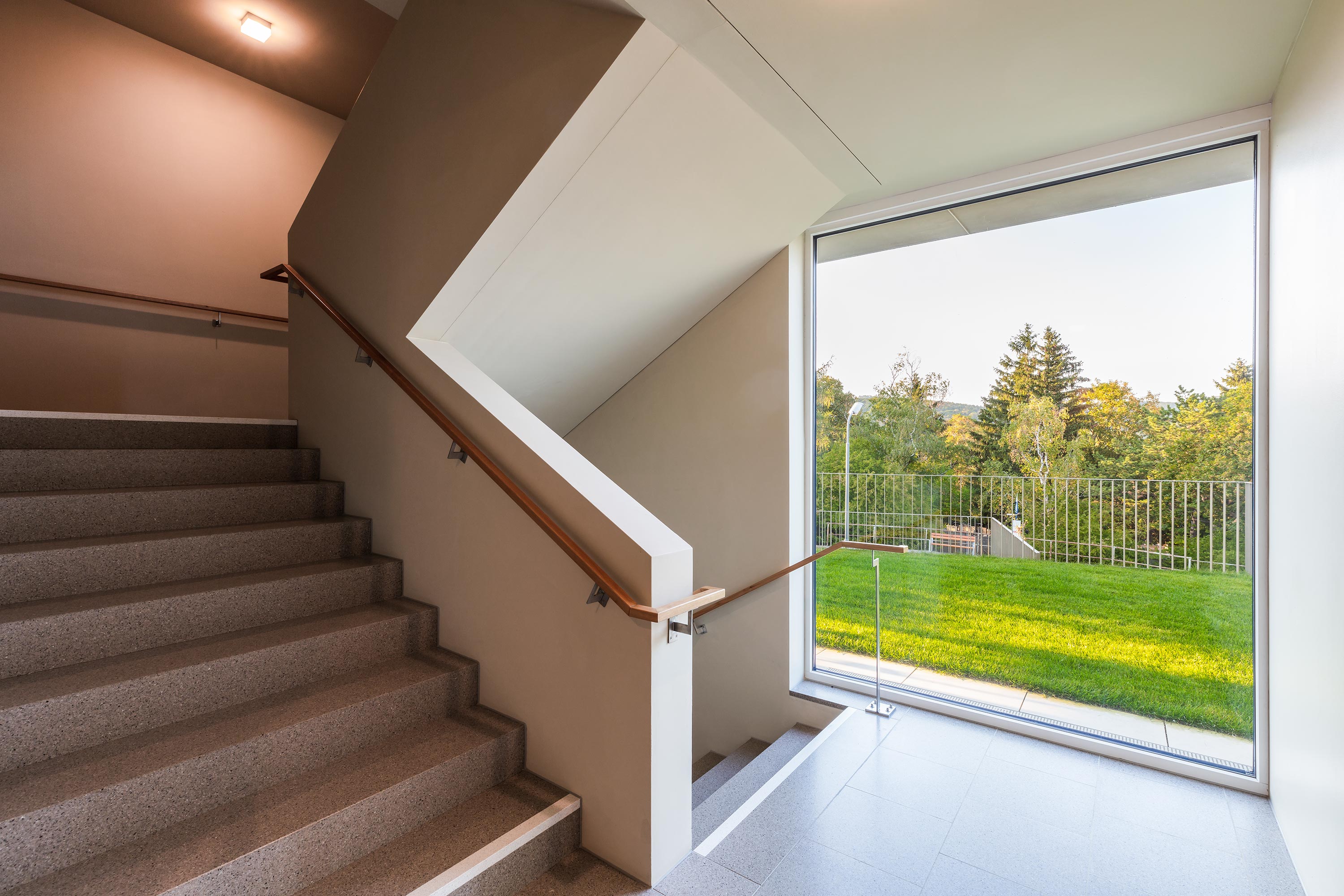 CONSULTANTS
Landscape architect:
DI Jakob Fina, Vienna
Structural consultant:
Bollinger Grohmann Schneider, Vienna
Installations:
TB Obkircher, Vienna
Construction physics:
Schöberl & Pöll, Vienna
Costs, ÖBA:
KoBa, Vienna
BUILDING DATA
Dwelling units:
5
Apartment sizes:
40-190 m²
Usable residential floor area:
710 m²
Gross floor area:
1.460 m²
Building plot:
1.233 m²
Building footprint:
245 m²